REsearch on Concrete Applications for Sustainable Transportation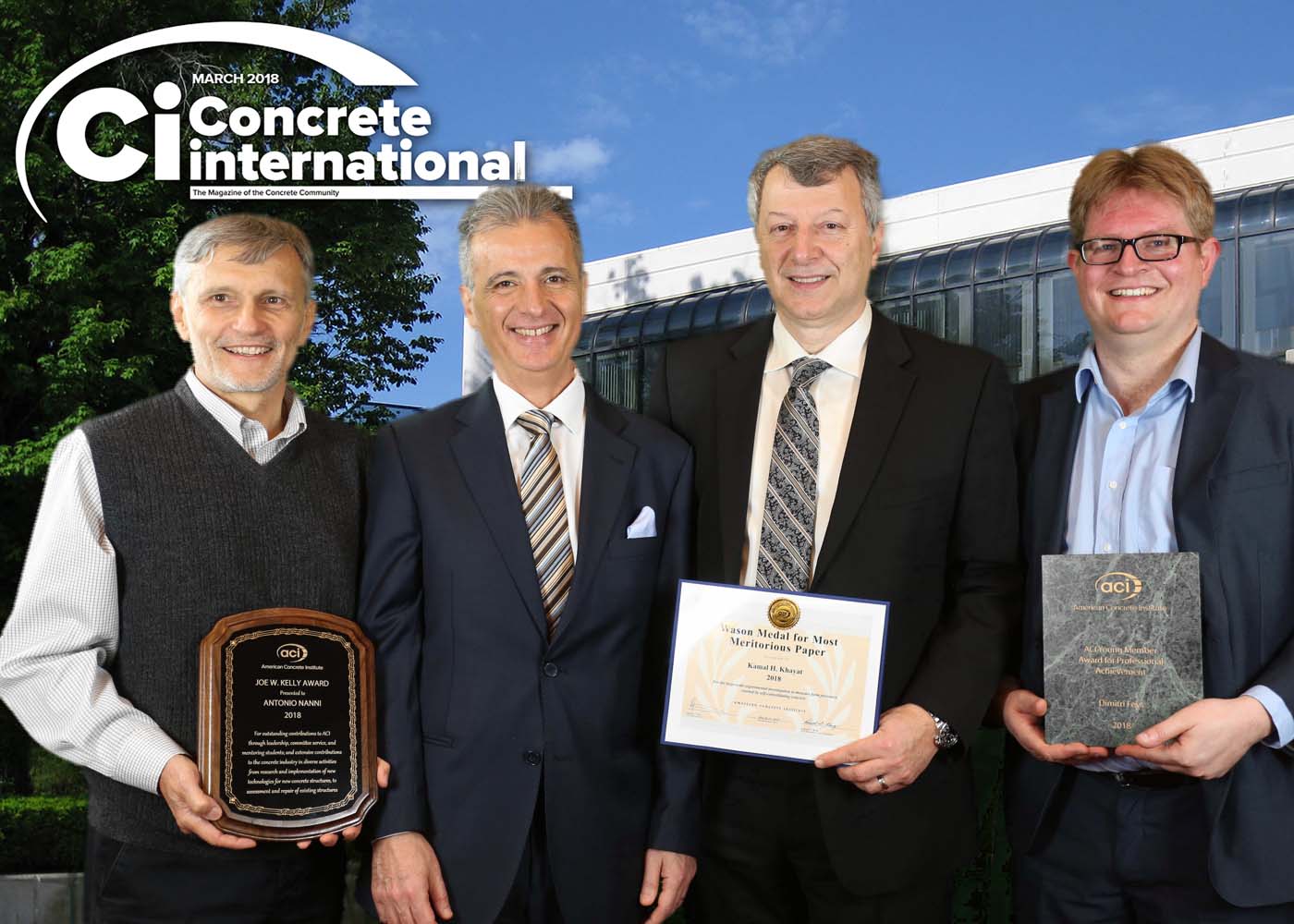 RE-CAST Members recognized by ACI
During the 2018 ACI Awards Ceremony held on March 25 in Salt Lake City, UT, several members of our
RE-CAST research team were recognized.
Drs. Kamal Khayat and David Lange received the Wason Medal for Most Meritorious Paper
Dr. Antonio Nanni recieved the Joe W. Kelly Award
Dr. Dimitri Feys recieved the ACI Young Member Award for Professional Achievement
Technology Transfer
Check our free Webinar Library to stay up-to-date on the most recent advances in our research theme areas.
News
Check out our quarterly Newsletters for updates on all RE-CAST-sponsored activities.
Researchers
Contact our Research Team to inquire about research projects, outreach activities and potential collaborations.